Unibind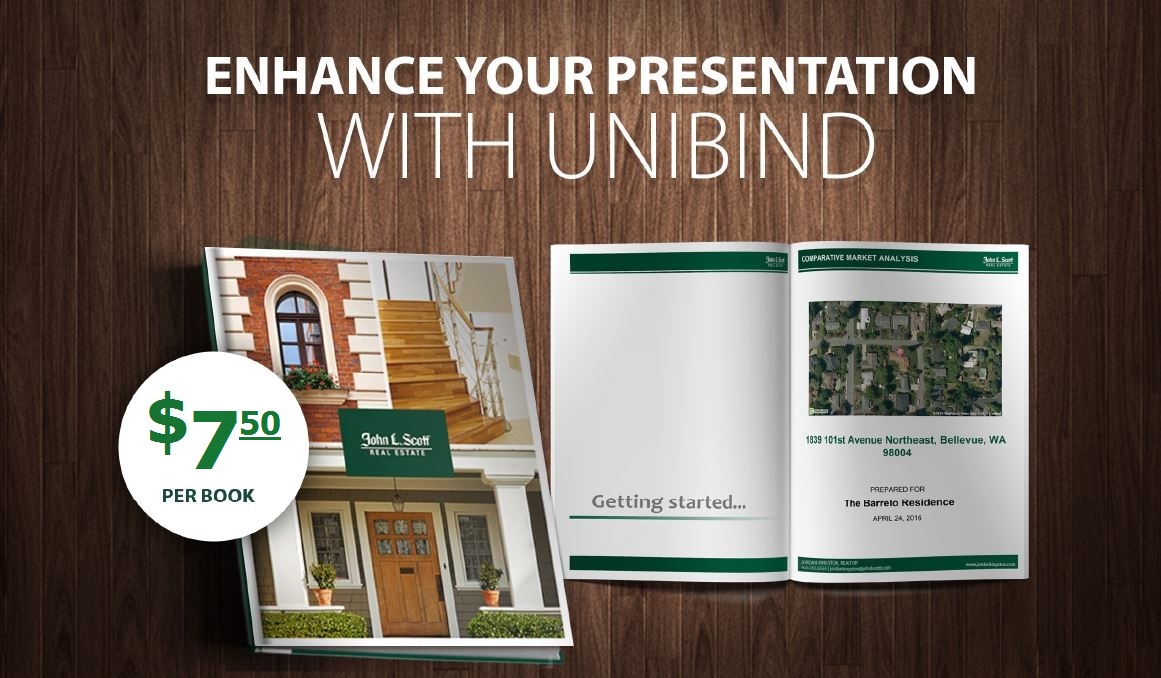 For both prospective clients and existing clients, a custom presentation shows dedication and care in your work. With that in mind, John L. Scott offers several beautiful custom-printed Unibind books, ranging from simple black to full-color views of Seattle, Portland, and the Puget Sound. Stand out from your competition and deliver elegant custom works that showcase your quality while building confidence.
All available Unibind cover options are shown below. To purchase books for yourself or for your office, click one of the buttons at the bottom of the page.
You can place a Unibind order for pickup or shipment to your office. To place a Unibind order, please select one of the buttons below. For the pickup option, the Unibinds must be picked up at the John L. Scott Service Center in Bellevue, or at an applicable company meeting or event. For shipping, be advised that there is an additional $1.00 charge per book.